Spark your kids' imaginations with these storybook-inspired locations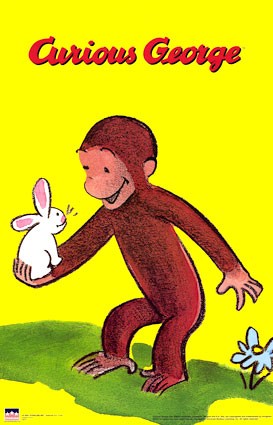 Curious George Cottage, Waterville Valley.
In addition to family fun like biking, canoing, and year-round ice skating, Waterville Valley, New Hampshire also boasts the Curious George Cottage, inspired by literature's most inquisitive chimp. Located in the White Mountain National Forest, this August 8-10th is the Curious George Family Festival, where kids can enjoy magic shows, eat a monkey-inspired diet of banana pancakes, and take nature walks with Curious George and the Man in the Yellow Hat himself. If your kid is in that precious "why, why,why" stage, cart 'em off, errr indulge their sense of curiosity, with this adventurous vacation. And if you can't make it for the festival, don't worry. The Curious Kids program thrives year-round at the Rey Center, the converted vacation home of authors H.A. and Margaret Rey, who started writing the Curious George series back in 1941. And for parents, check out this storybook view:
American Girl Getaway, Chicago.
Believe it not, before they were a multi-million dollar enterprise of merchandise, the American Girls were actually books. As such, the American Girl Getaway in Chicago qualifies for our next kids' literary vacation. If your wee one is going wild over the new Abigail Breslin movie "Kit Kittredge: An American Girl" do it up in style with the American Girl package at Chicago's Four Points hotel. Here, your little lady and her doll companion will both be checked in, then treated to a cupcake reception in their hotel room. Her American Girl can sleep tight in its very own provided doll bed (a souvenir she will get to take home). The next morning, it's off to breakfast and then the famous American Girl Place, a pioneer doll's paradise featuring a movie theater, cafe, shops and doll hair salon.